Amoy Hotel Singapore
The design of the bookmark series has a life on its own with detailed die-cut which illustrates the life of the locals in the vicinity from old Singapore. It is not only practical but is a keepsake for many guests who enjoy art.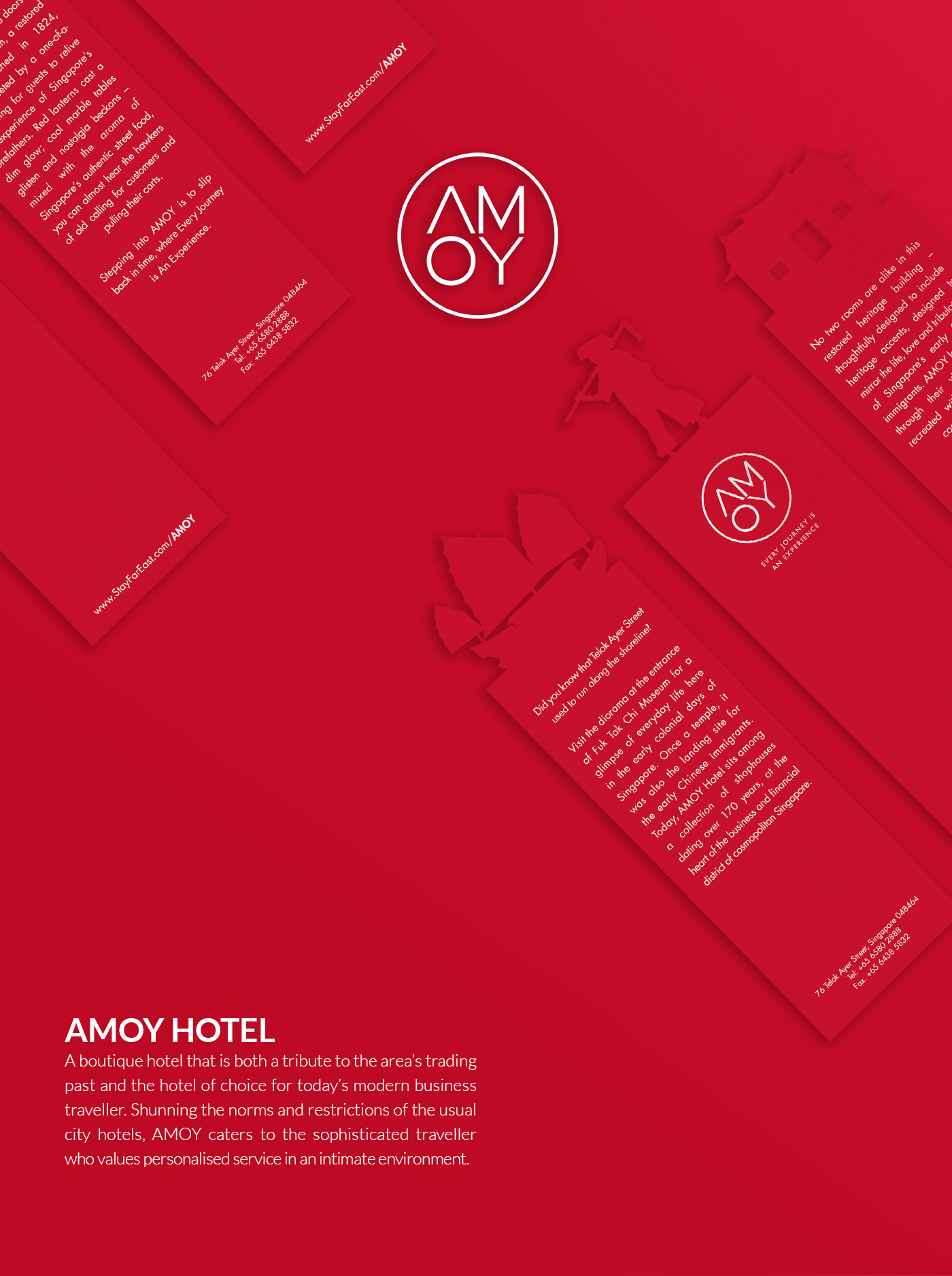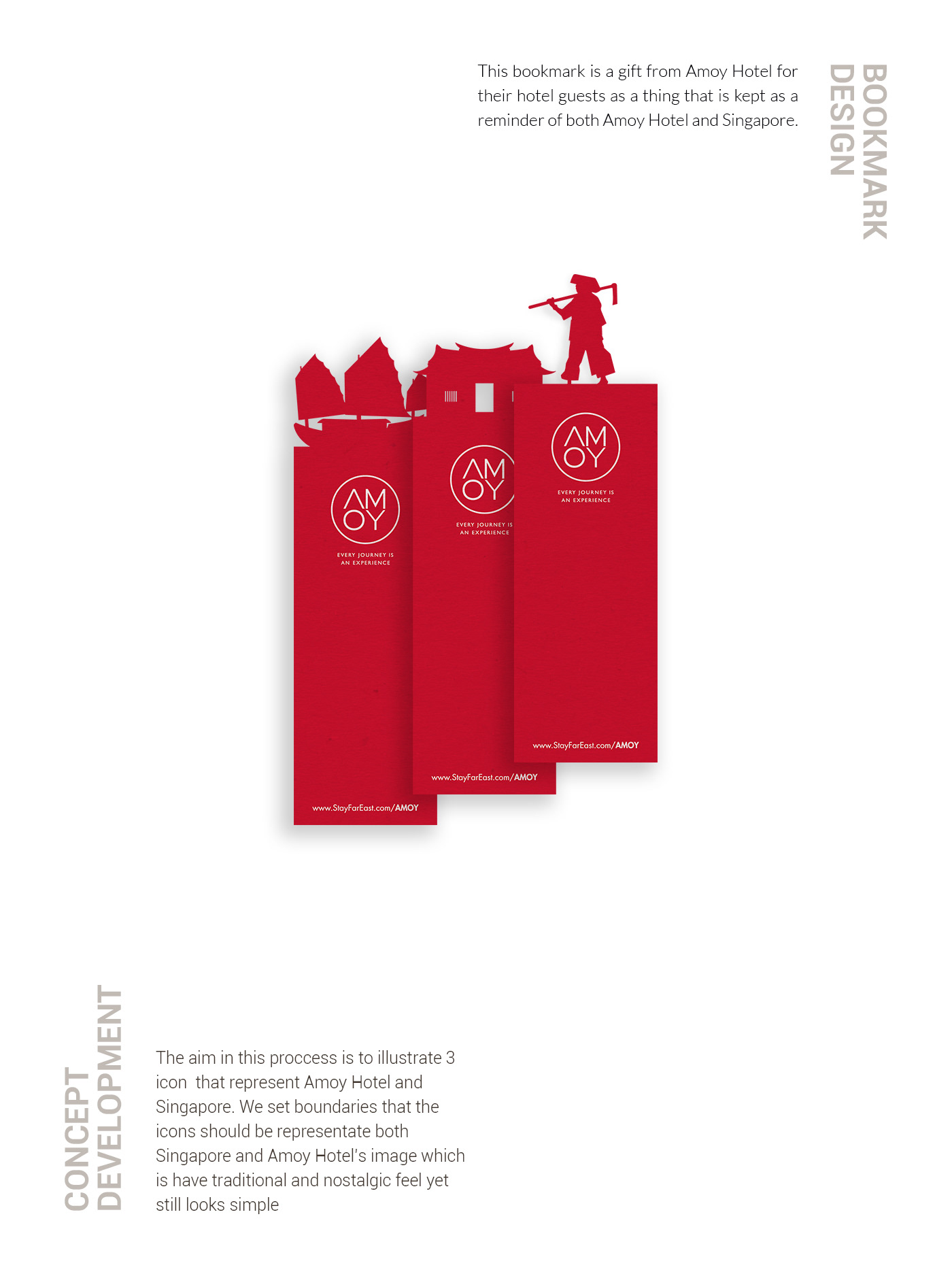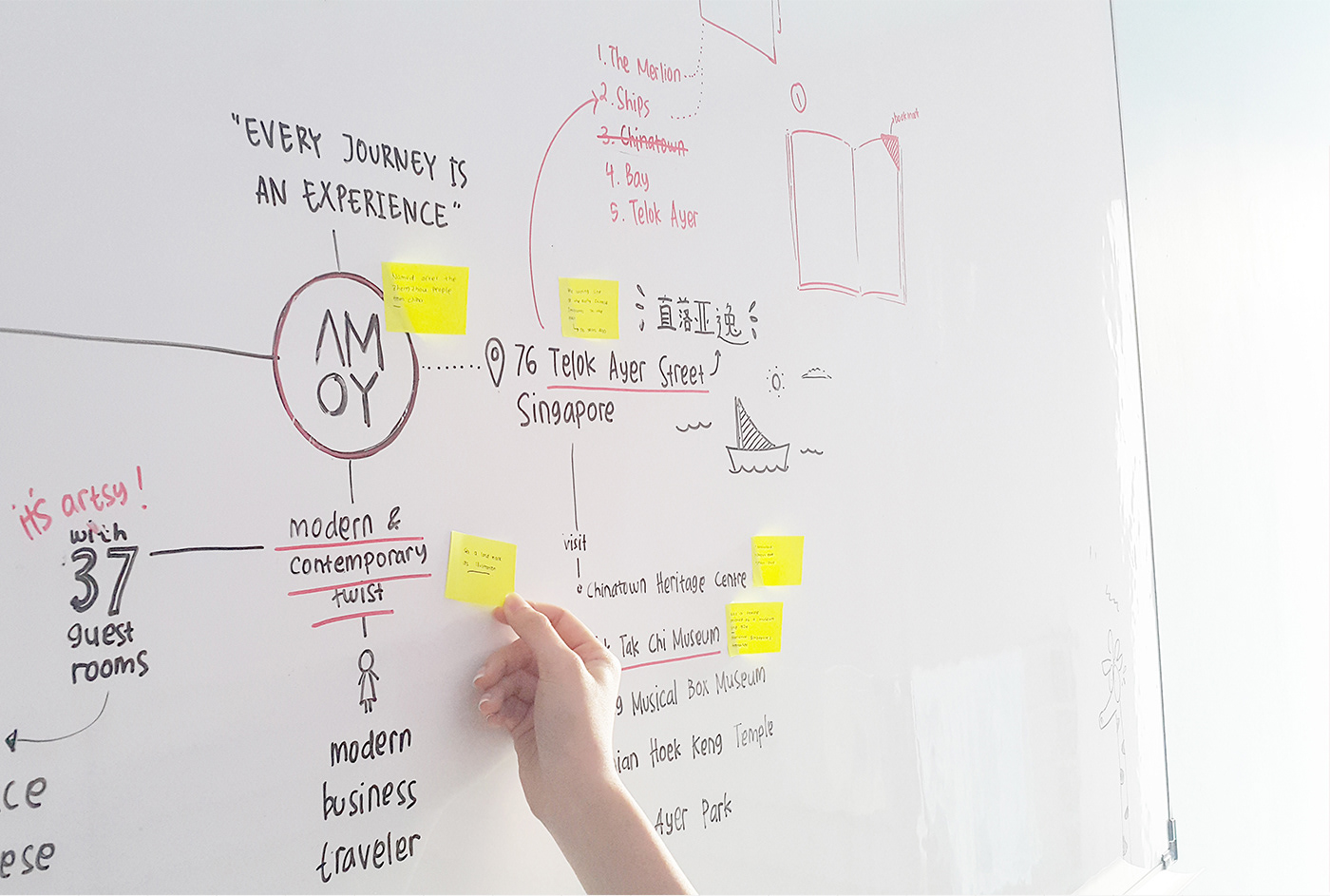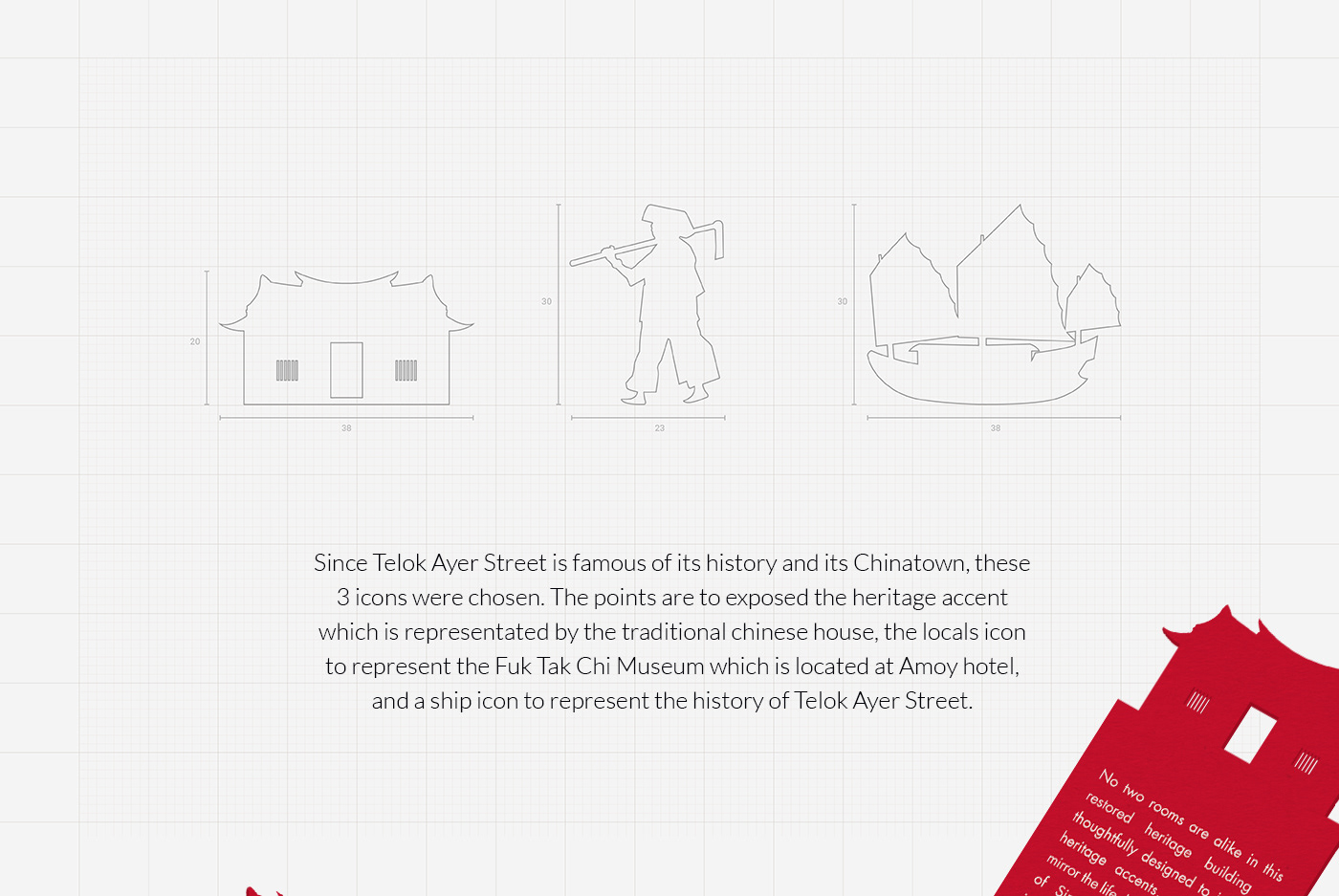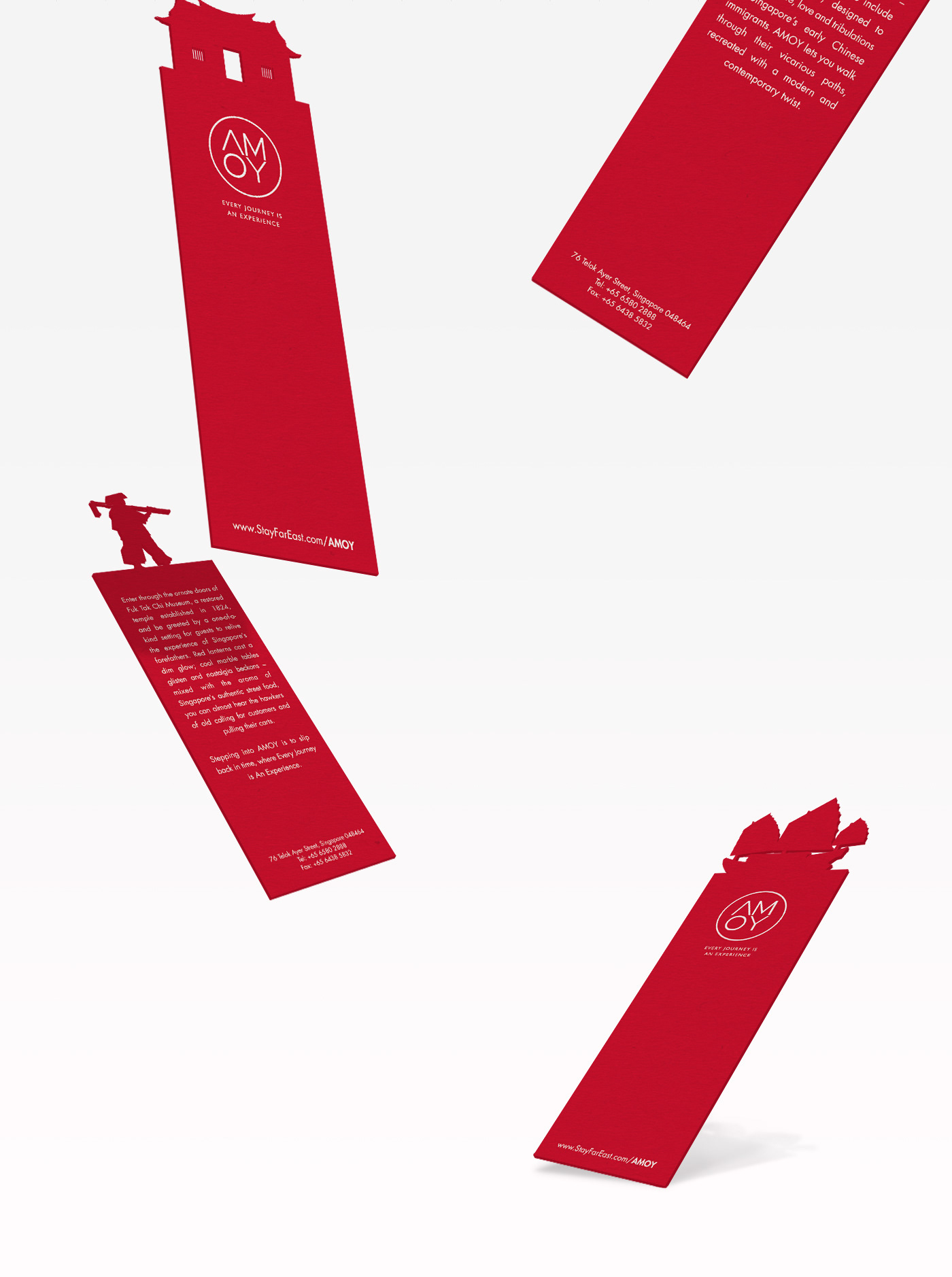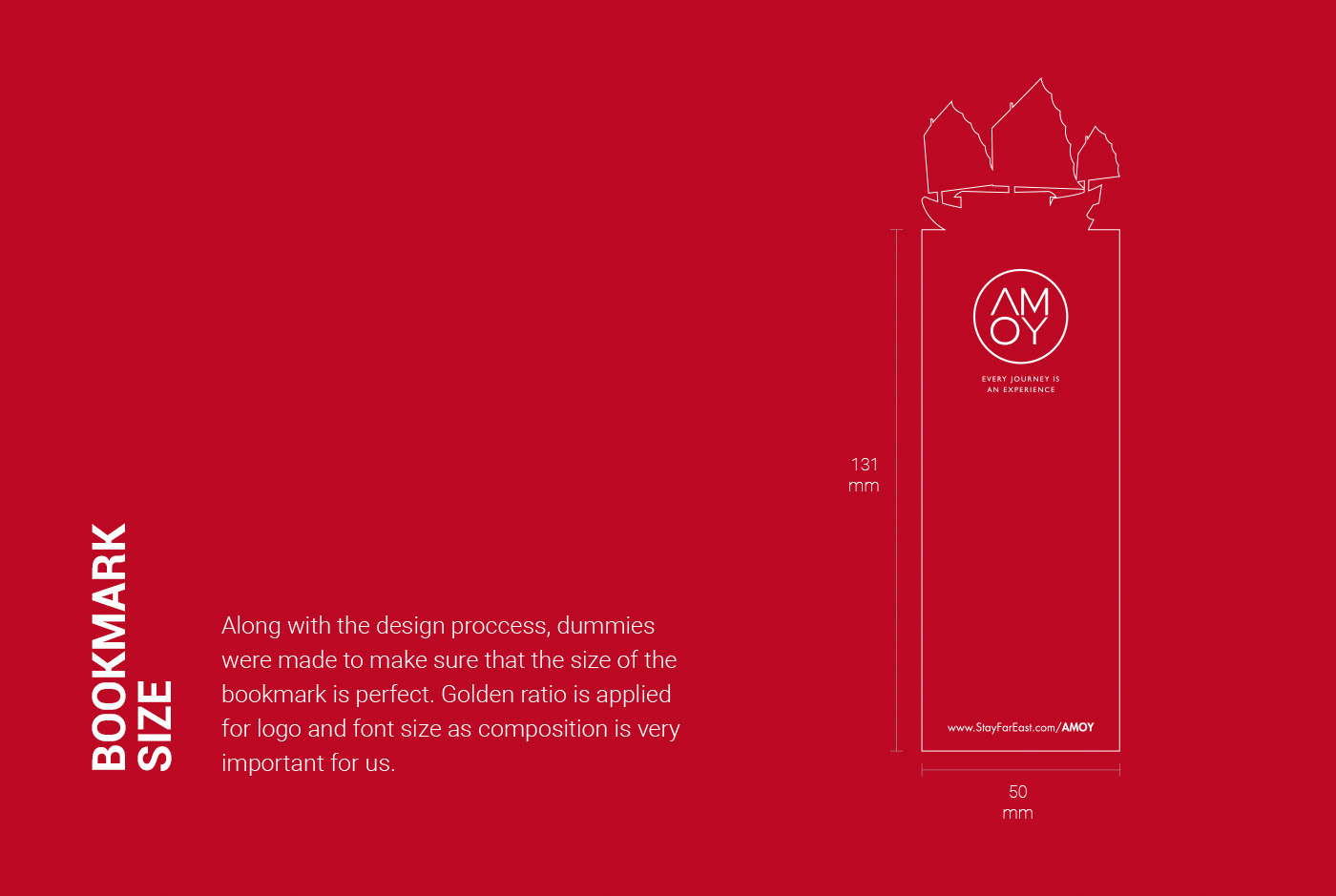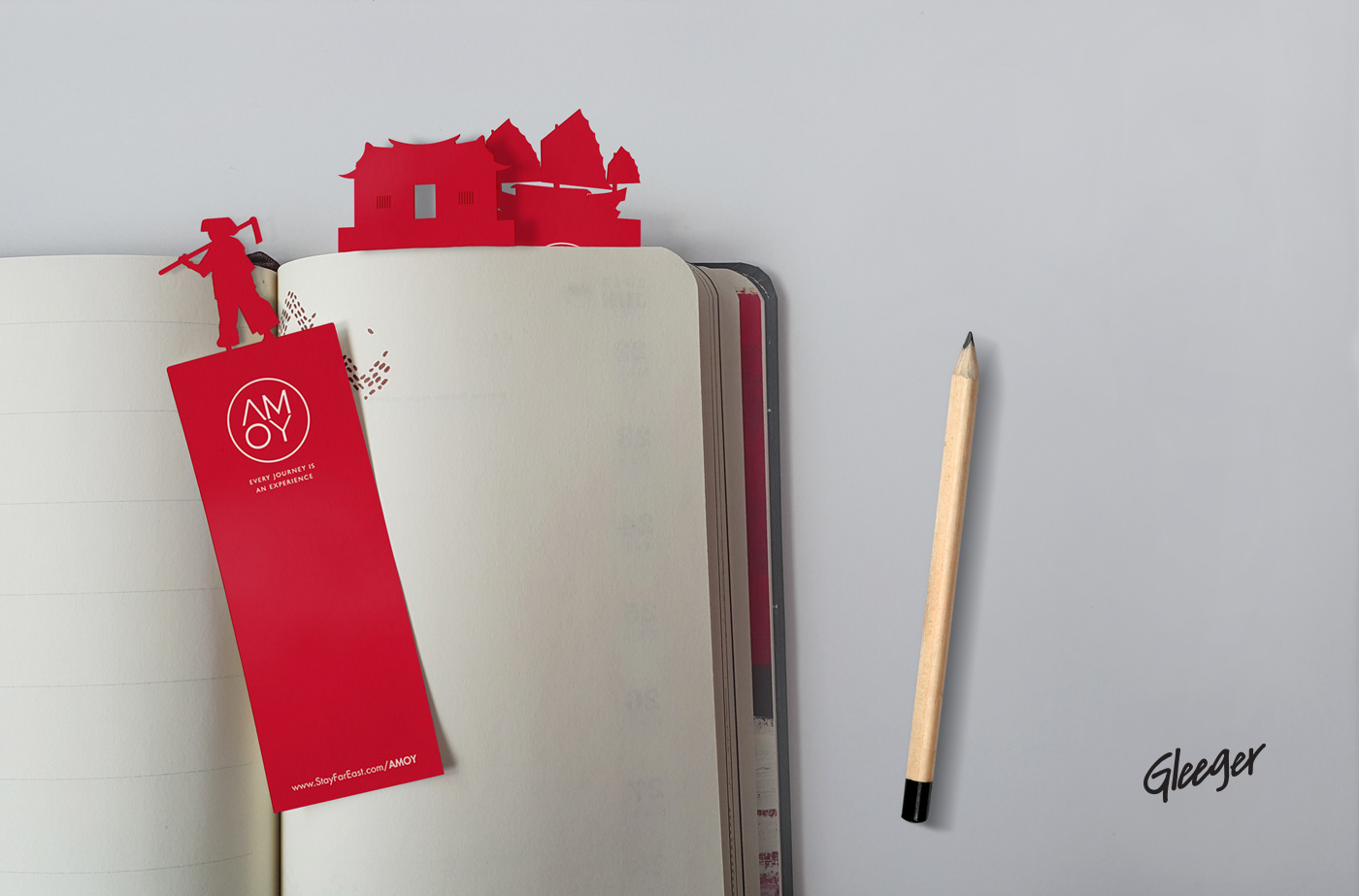 Marketing Collaterals

The hotel was new and therein lies a great opportunity to sell the brand's values and guest experience across the assets we were developing for the client. Hence the extensive usage of intriguing images which accentuate what the brand stands for as well as visual devices that project a chic Chinoiserie aura to the hotel while expressing a picturesque old Singapore.